ALIVE for 10 years! by Pat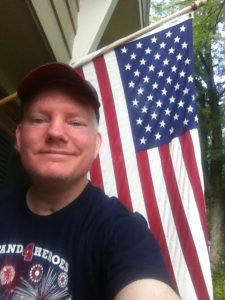 Today is the start of 2017 and I need it. The beginning of 2016 was great. Then in the summer I got sick. My body was in charge the rest of the year. I didn't do the Army 10 Miler. Then I went to see a lot of doctors. I just was not having fun.
But I am mad. I can only say, "Thank You!" When I got hurt, I lived. I am ALIVE… July 7, 2017 will be Alive for 10 years. Think about it. I am retired. There are two things that needed to happen.
1.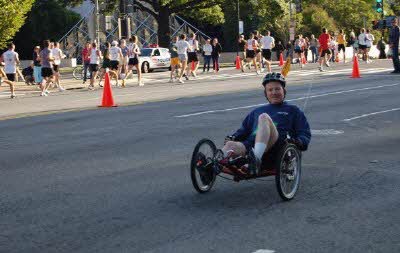 Exercise! I need to walk often (WILSON, he loves walking) and use my trike. I read that walking is better than running on your brain. And I need my brain to be working on the time.
2. Speak! For my friends, you know I has gotten better speaking. That is incredible. But let's keep going. Do you remember these words? Every year it has gotten better. Talking, listening, reading and writing.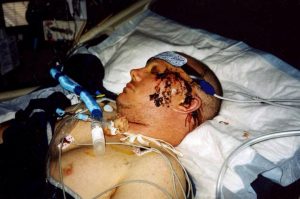 Since I got hurt I met so many great people. I need to thank my doctors, nurses and the military friends. I went to different places: RIC Chicago, Casa Colina, University Michigan Aphasia Program, Walter Reed and the old NNMC, Bethesda, Stroke Comeback Center and Learning RX. My PT, OT and speech teachers have been incredible!! (There are 3-4 that Were bad. So, it is possible that 95% of therapists fixed me back together.)
It is the last thing I need to tell you, "Thank You!!!!!!!" Friends, you came to see me right away in the hospital. Now hundreds of you have come for the Army 10 Miler race. Then they really love the party! My family as been good, also. If you know the Horans they are quiet. But they showed up and they never let me quit.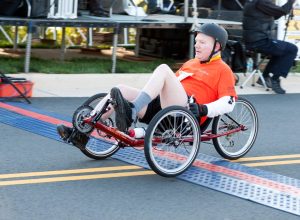 Finally my wife, Patty, has change my life. Doctors said I was going to die, she told herself that I would get better. I was able to go to a really good hospital. The speech therapist said I would never speak and got a DynaVox. Two years later she gave it to the speech class at Walter Reed. When I was in Walter Reed I did PT, OT and speech too. She knew 3 hours was not enough. She found different therapists and programs. I didn't know what I was doing. But I got better. And after 10 years I wake up in the morning, thankful I am still alive and my wife made me better than I ever was supposed to be. I LOVE PATTY because she saved me!!!!!!!!!!!!!!!!!!!!
Want to help?
Stroke Comeback Center depends on private donors to keep the doors open. Our regular fee for members covers only 50% of our costs to provide quality programs and 25% of our members qualify for partial and full scholarships. Click to contribute to our mission in providing supportive, quality care to stroke and brain injury survivors. [/db_pb_slide]

[/db_pb_slide]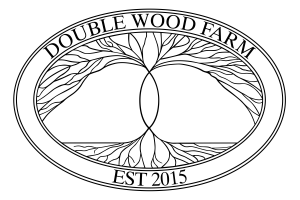 [/db_pb_slide]

[/db_pb_slide]

[/db_pb_slide]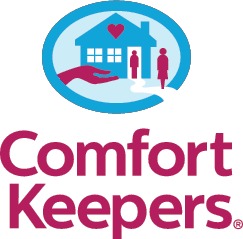 [/db_pb_slide]
[/db_pb_slider]