Due to the coronavirus (COVID-19), the Stroke Comeback Center in Vienna, Rockville and Leesburg will be closed until further notice. On-line classes are now being offered. Please check out our Virtual/On-line programming under our "Programs" tab.
Programs
---
SCC FACTS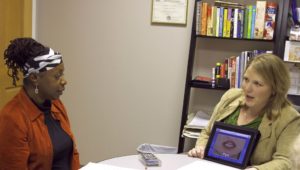 WHO
Stroke Comeback Center is a non-profit community-based organization to provide services to stroke survivors and brain injury survivors.  Our members are made up of a diverse group of survivors of all ages – 20 to 85 years old. All services are provided by licensed Speech-Language Pathologists.
WHAT
We provide affordable long-term communication services for survivors with aphasia or other communication difficulties. We offer a variety of groups to meet the individual needs of our members, along with social programs and caregiver support.  Our fees are affordable and we have a sliding scale based on income.  If you think you are entitled to insurance reimbursement, we will be happy to help you find an appropriate facility.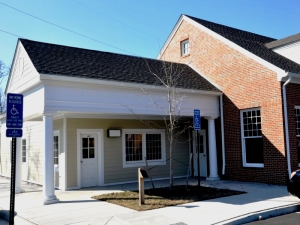 WHEN
Services are offered Monday through Thursday.  Our groups run in nine-week sessions, allowing us to modify our schedule to meet the changing needs of our members.
WHERE
We are located in the heart of Vienna, VA near the intersection of Route 123 and Park Street.  Members reach us by Metro Access, taxi or take a public bus from the Vienna or Dunn Loring Metro stations.
WHY
Research indicates that stroke survivors can continue to improve over many years.  However, access to rehabilitation depends on health care coverage and health care dollars are shrinking.  We believe that these individuals deserve the right to express themselves and to become reinvested in life.
HOW
An initial meeting with clinicians is provided at minimal cost and offers recommendations to meet the individual needs of new members.  We work with hospitals, stroke and rehabilition programs, doctors and SLPs to make sure our members have the help they need and as long as they wish. Browse Overview in Program in our website for details.
Stroke Comeback Center ~ (703) 255-5221 ~ 145 Park Street SE ~ Vienna, VA 22180 ~