Technology
---
Technology is a vital part of our programs at SCC.  Members can:
Enroll in one of our technology based groups
Work independently in our computer lab
Sign up to work with an experienced technology partner
Request an individual technology session.
The Center has a dedicated computer lab and is WiFi-enabled for laptop, tablets, and smartphones use.
Computer Lab is used in groups, mentored sessions, and individual member practice.  The lab includes:
Networked computers, headphones, printers and adaptive hardware for SCC members.
Mobile devices for member use: laptops, iPad tablets, iPods, and Kindles.
Library of computer software and applications to provide independent or assisted practice of language skills: auditory comprehension, vocabulary development, writing structure and reading skills.
Virtual Groups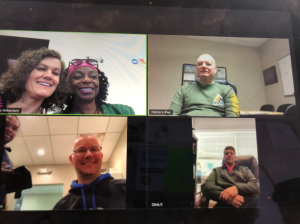 What are Virtual Groups?
The Virtual Stroke Comeback Center is a community of survivors from different geographic locations who access communication, fitness, social activities and family/caregiver support via Zoom, a free video conferencing platform. This allows survivors and families to interact and work together with others from home. Virtual classes are led by Stroke Comeback Center professionals and most classes have 4-6 members. We offer a wide variety of classes at different skill levels so that each member can personalize their own recovery program.Virtual classes may address language abilities (e.g. listening, talking, reading or writing) or other skills such as thinking, memory, problem-solving.  We also offer yoga and fitness classes that address cardio health, movement, and hand strength/coordination. Click here to see the complete Virtual Weekly class schedule:
Communication support classes – These classes are the core of SCC's programs. Four to six members work together in a group with one of our professionals to address communication abilities, including listening, speaking, reading, and writing. Cognitive classes focus on thinking, memory, problem-solving, and other cognitive skills.
Work Out Your Words and Adaptive Yoga classes allow survivors and family members to work together on balance, strength and mobility. These classes are taught by a certified personal trainer or certified yoga instructor with special expertise in working with survivors of brain trauma.
Caring Connection is coordinated by caregivers and provides support for family members and loved ones in our survivor community. There is no cost to attend these monthly meetings.
Music classes are facilitated by certified professionals and provide an opportunity for our members to access the benefits of music therapy.
Stay in Touch groups are coordinated by volunteers, survivors or professionals and provide an opportunity for our members to socialize with others, have fun, and practice communication skills in a supportive environment. There is no cost for members to attend these weekly events.
Stay In Touch Schedule
To participate in virtual classes, members need to have internet access and a tablet, smartphone, or computer with speakers and microphone.
Registration
To learn more about our Virtual Stroke Comeback Center or schedule a virtual Intake Meeting, please email Melissa Richman, Virtual Center Coordinator, at .
We are currently able to serve those who live in Maryland, Virginia, District of Columbia, and North Carolina. During the COVID-19 pandemic some states have relaxed their licensing requirements. Please feel free to email with questions.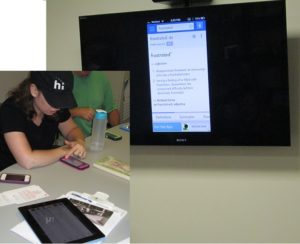 SCC's Conference Rooms are used in our group programs. The rooms have wireless connections for laptops and other mobile devices. The monitors project onto the television screen to show program materials, software or apps. Mobile devices, such as the Ipad, can be configured to be disability friendly. We show how to change the setup of the device for each member's needs. We find that tablet and smartphone apps assist members to live independently, practice language skills and interact with friends and family. Many of our members connect with each other outside the center via game apps like Words with Friends or Draw Something.
VASTTM Program
We began using closeup video of oral movements at SCC in order to help our members with apraxia learn to produce the tongue and lip movements necessary to produce speech and to speak simultaneously with the video to speak sentences, paragraphs, stories, tell jokes or even deliver a toast or speech.  Any member who is appropriate can be taught to use the VASTTM program to improve their ability to speak.
Our members had such success using this technique that we were encouraged to share the program with others who benefit from the technique.  We do this through our partnership with SpeakinMotionTM a small technology company which develops apps using the technique and a website that instructs in the use of the technique and provides custom recordings so that individuals can speak words, phrases, sentences that are most important to them.  Independent research  conducted in the Aphasia Lab at the University of South Carolina showed that after training with the use of the VASTTM technique, survivors with non-fluent aphasia produced 60% more words.  You can read about this research at Speech Entrainment. [/db_pb_slide]

[/db_pb_slide]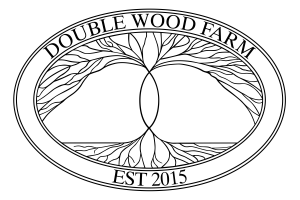 [/db_pb_slide]

[/db_pb_slide]

[/db_pb_slide]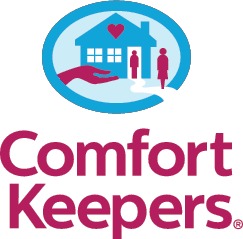 [/db_pb_slide]
[/db_pb_slider]