Member Stories
---
Through the years, we have had hundreds of survivors become members of the Center. Some are as young as 22 years old, some are in their 80's and 90's. Some stay for a few months and some stay for years. Some are from other countries. They are lawyers, doctors, nurses, combat wounded veterans, teachers, students, software engineers, business owners and truck drivers. Some return to their previous job or other employment; some find enjoyment with volunteer work or reconnect with their family. All have aphasia or related communication challenges. Here are some of their stories.
---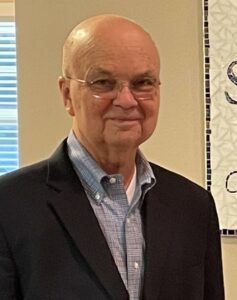 One sits a little taller and straighter when meeting the retired United States Air Force four-star General, former Director of the National Security Agency, and former Director of the Central Intelligence Agency, Michael ("Mike") Hayden. His demure is unassuming, yet one immediately senses a man whose intellect and demeanor are unparalleled.
He had a stroke almost five years ago, shortly after returning from Normandy, France. He had extensive rehabilitation. While in the hospital, was visited by Gabby Gifford, a fellow public figure who has aphasia.
Not only a leading expert in intelligence, security, military, and diplomatic issues; he is the author of two New York Times Bestsellers, The Assault on Intelligence and Playing to the Edge.  Although writing is much more tedious since his stroke, he is once again writing approximately 300 words a week.  He is also vibrantly engaged in global issues.  He was recently interviewed on CNN and has returned as a panelist at the Schar School of Policy and Government at the George Mason University where he is the founder of the Michael V. Hayden Center for Intelligence, Policy, and International Security.
Today, he is engaged in the "Keep Current" class (which focuses on members discussing current events at the local, national and international level) at the Stroke Comeback Center, where he has been attending for the past three years.  He credits SCC as providing the resources, assistance and encouragement to do more and more.
---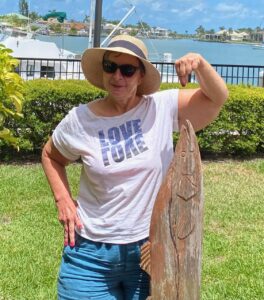 When meeting Kim, one sees a confident and exuberant woman, ready to excel on her next adventure.  She is an accomplished physiologist, formerly a research professor at National Institute of Health (NIH). Kim had a stroke eight years ago.  Now she sets new personal goals for herself and has discovered new talents to express herself and help others.
After her stroke, Kim states, "Can't communicate, completely gone."  Additionally, reading and writing were very hard, and she had right sided paralysis.  The first two years after her stroke were her so-called "silent" years.  Along the way, a friend invited her to take an art class.  She had never painted prior.  She became "excited for art" and it was her new outlet.  When looking at her art pieces, one can appreciate the beauty and complexity of her thoughts portrayed.  She explains there are hidden messages in her art that depict what happened to her and what's now important to her.
Some of her paintings hang here at Stroke Comeback Center, where she has been enrolled in communication classes for the last seven years.  Not only does she attend classes, she also teaches our THRIVE Art class. Kim states, "Finding art has given me meaning again.  I still feel a sense of wonder."
---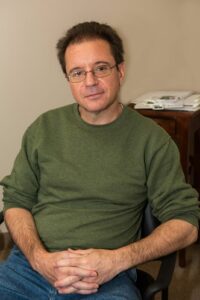 When in a conversation with Dom, one quickly learns he loves people, building relationships, and good food, especially Italian.
Dominick Baldera is first generation Italian.  He is from New York and has worked since he was 13 years old. His father was a mason, so he learned the trade along with all kinds of jobs including carpentry, restaurant work, and plumbing.  As he says, "My Pop said to learn everything and that's what I did, everything".
Seven years ago, he had a stroke.  It was a stressful time in his life.  Rehabilitation was intense and his family came back from Italy to help.  He had to relearn everything including how to walk and talk.  Now he can once again converse in Italian and English.  He considers himself lucky that his mother found SCC and he has been coming for nearly seven years.  At SCC, he is able to "talk with others, build relationships, and interact."  In talking with him, you'll soon realize he is a man of resilience and perseverance.
What does he do now other than attend SCC? You'll find him busy in his kitchen, cooking his favorite Italian dishes, enjoying a glass of Cabernet, and growing herbs.  Anyone interested in a meal? [/db_pb_slide]

[/db_pb_slide]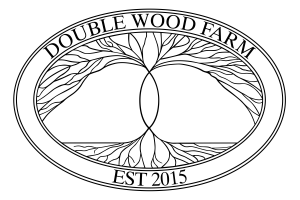 [/db_pb_slide]

[/db_pb_slide]

[/db_pb_slide]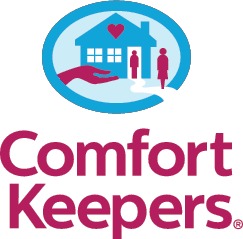 [/db_pb_slide]
[/db_pb_slider]