Due to the coronavirus (COVID-19), in-person classes at the Stroke Comeback Center (in Vienna and Rockville) are suspended until further notice. However, our Virtual Programs are thriving! Check out our virtual programs under our "Programs" tab.
Caring Connection
---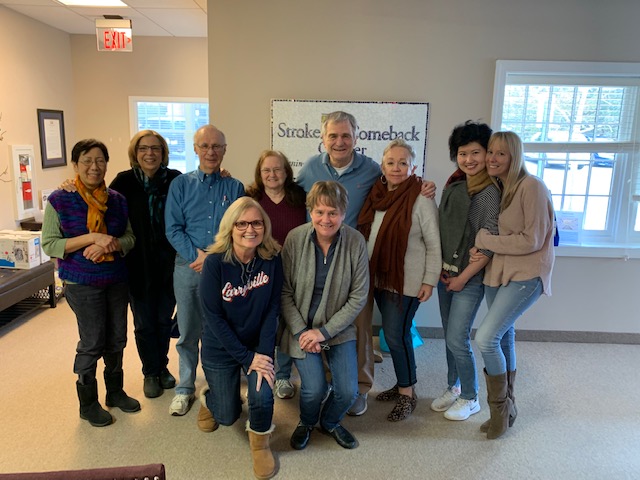 Recognizing that a stroke affects many facets of a person's life and also members of the stroke survivor's family, the Stroke Comeback Center hosts a Caring Connection. The Caring Connection is an informal support group led by caregivers themselves, for the family and friends who live with or help in the home life of Stroke Comeback Center members. The group shares tips, resources, solutions, and encouragement. These meetings are confidential and people are encouraged to reach out to each other outside of these meetings. While everyone has a unique situation, there are many shared experiences that no one should have to go through alone.
While this group is dedicated to supporting caregivers, we recognize that it may be difficult to attend a meeting if there is no one to care for your loved one. We are fortunate to be able to provide activities if a caregiver brings a member to the Center during Caring Connection meetings. This is an additional opportunity for connecting with other members.