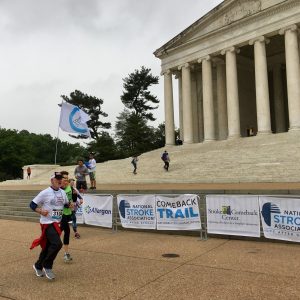 My name is Randy Kernus. I was the Stroke Survivor Coach Team Lead. This race was for the National Stroke Association. The race was in Washington DC., on April 22, 2017. This was the first time it was being held in D.C. And we hope to keep it going every year. I was with Darlene Williamson and the NSA President for the countdown to start the race…5,4,3,2,1!
I am very pleased to be involved with this event. I am a stroke survivor 6 years post. I also have aphasia. I will do all I can to keep stroke awareness in the forefront as we never give up.
My body does not have any paralysis so I am able to walk and run. However as a result of my stroke I have trouble understanding words. When I first had my stroke I could not speak, read or write. I also cannot see out of my right side. Due to that I am always looking to my right side.
As a survivor I have become a Stroke Survivor Coach. However, at this time I cannot be a trainer due to my brain injury as a result of my stroke. Since my reading, writing and memory have been compromised, studying and taking tests presents a great challenge. I will never give up trying to be a certified trainer.
We have exercise classes at the SCC. Having an amazing trainer (Nancy Selden) that has helped me guide other survivors through our classes. When I began being a coach during our classes I would watch everyone through the mirrors. Now I am able to mirror other survivors. When they went on the right I would mirror them on the left. If they were on the left I would be on the right. Sometimes I would make mistakes but I have gotten better.
The Comeback Trail experience represents just that, I am coming back to life as was everyone else who participated. It was a new challenged that I was willing to take on. Challenges are not as scary as they used to be and that is why as a survivor We Never Give Up!!
Want to help?
Stroke Comeback Center depends on private donors to keep the doors open. Our regular fee for members covers only 50% of our costs to provide quality programs and 25% of our members qualify for partial and full scholarships. Click to contribute to our mission in providing supportive, quality care to stroke and brain injury survivors. [/db_pb_slide]

[/db_pb_slide]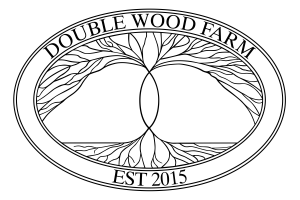 [/db_pb_slide]

[/db_pb_slide]

[/db_pb_slide]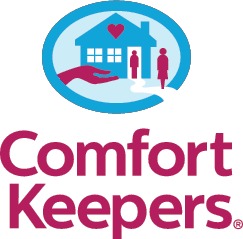 [/db_pb_slide]
[/db_pb_slider]